The fire system update is complete. This upgrade was necessary for the elevator to pass inspection and return to service.
A few weeks after the elevator project started, ThyssenKrupp, the company doing the elevator renovation, raised the alarm about the Crestwood fire system.  The concern was that this older system would not properly interface with the new elevator and thus, not pass inspection.  Everyone who owns or lives at Crestwood knows that projects often unearth "surprises".  Such was the case with this fire system issue.
We notified Cintas, our fire systems service provider.  After weeks of us being a squeaky wheel, they finally made an onsite visit on 10/30/2020. Their comments were encouraging that the systems could work together indicating they would provide an official evaluation within a few business days. After not hearing anything, we assumed our squeaky wheel approach with Cintas to get a response.
On 11/11/2020 we finally got a response from Cintas that included an apology for taking so long and, oh, by the way, your current fire system needs a substantial update for the new elevator system. And to put salt in the wound, it will take 30 days to complete the updates and they could not start until 12/1/2020. This meant the elevator would be down for the rest of the year. We found this unacceptable.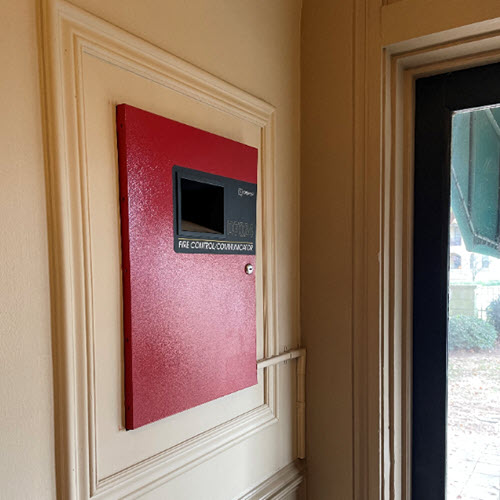 It became almost a full-time job for some of the HOA Board members to search for alternatives to get the fire system updated as quickly as possible. We are all ready to get our elevator back, but we all agree that compromising safety is not an option.
We'll spare you the details of the searching, emails, phone calls, and onsite meetings, but we found a way to get the necessary work done by 12/4/2020.
The cost of this system was not part of the initial project. We will be dipping in reserves to cover the cost of the fire system update. The good news is that we have money in reserves to cover the cost without an increase in dues or a special assessment. And Crestwood will have an upgraded fire system as the current one is starting to show its age.
Because this is a public forum, no financial details will be posted. Any Crestwood owner may request more info on the cost of the new fire system by going HERE. Please include the unit(s) you own in the message field for identification purposes.
As soon as the elevator return date is available, it will be posted at https://crestwoodbuckhead.com/elevatorupdate
Please check this link for updates before contacting the property manager or the HOA Board.
Thanks to everyone in the Crestwood community for being patient during this massive elevator project.